Fire Alarms
Fire alarms are an integral element of Life Safety and Security within Burgolarm's Fire Services. With over 50 years of experience and knowledge, our highly skilled technicians ensure that we provide our customers with the most technologically up to date, quality fire alarm systems. Burgolarm are well known in the residential, commercial, and industrial sectors for the design, supply, installation, commission, maintenance, fault finding and monitoring of Fire Alarms. As an ISO9001:2015 accredited installer all our work is carried out to the highest standards and meet all the requirement of IS3218.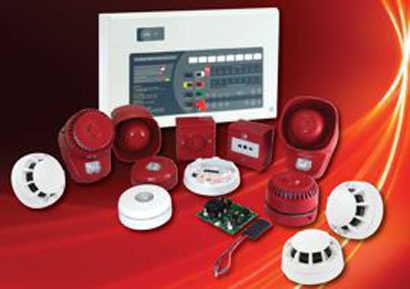 Why do customers need Fire Alarm Systems?
In addition to the obvious that "Fire Alarms save lives", if you are responsible for a residential or commercial building, you may have a legal obligation to safeguard the people using these properties from the hazard of fire. Statistics show that injury or death is greatly reduced by using a properly installed Fire Alarm with adequate heat and smoke detectors. Fire Alarm Systems are the best at providing the earliest possible warnings to occupants and the Fire Services.
What Fire Alarm System should you install?
This will assist the technician to decide on:
Our Range of Fire Alarms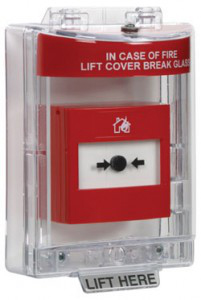 Cutting edge technology
The range of Fire Alarms used by Burgolarm are the latest in cutting-edge technology providing our customer's advantages in both price and performance which is reflected in significant cost savings. With over 3,500 customers we are renowned for professionally upgrading and servicing a wide range of different Fire Alarm Control Systems. Many of our customers return as their requirements change and simply request for smoke detectors, heat detectors or break glass units added to their existing Fire Alarm System.
Emergency Voice Communication (EVC) System
There are 2 types of Emergency Voice Communication Systems (EVC) that are becoming a popular addition to many Fire Alarm Systems. They are Disabled refuge and Fire telephone.
A disabled refuge system allows management to be informed via an intercom that a person requires immediate assistance to exit the premises. A fire telephone system is predominantly used by designated Fire marshals/management to facilitate accurate and timely communication with the fire service during a potential fire or emergency. Both disabled refuge systems and Fire telephones can play an important part in saving lives and should be treated, serviced, and checked as part of any Fire Alarm System.
Fire Alarm Monitoring:
Responding quickly to a situation where a Fire Alarm is activated is of paramount importance to minimize damage and loss. Burgolarm's Monitoring Branch ISecure provides a Fire Alarm Monitoring Service for both businesses and homes.
The iSecure Control Centre staff instantly respond to Fire Alarm Signals received, alerting the relevant Authorities and the building Key Holders.