Intruder Alarms


Burgolarm have been successfully installing, upgrading, repairing, monitoring, and servicing Intruder Alarms to homes, businesses, and institutions throughout Ireland for the past 50 years. As an ISO9001:2015 accredited and PSA registered Alarm installer we have built up our reputation of Quality, reliability, and trustworthiness with over 3,500 customers. We take huge pride in making sure that our customers residential and commercial receive the full benefit of our vast experience resulting in the optimum level of safety, security, and peace of mind for their families, staff, property, and assets.
Over the past 50 years, our experienced team have worked with many types of home or commercial alarms both wired Alarms and wireless alarms. Our technicians have built up a wealth of know-how on various Alarm Manufactures Equipment including Texacom Alarms, Pyronix, Risco Alarms, UTC, Visonic Alarms, and HKC.
Residential Burglar Alarms:
Why choose a Wired or Wireless Alarm System?
Today new homes are inclined to be prewired for an Alarm System which makes it much easier and less expensive to install a wired Alarm system. Prewired for a home alarm significantly reduces the need for unsightly cables, maintains the aesthetics of your décor yet still allows you to have a high-quality alarm system installed.
If your home is not new and you want to avoid running unsightly cables, then a wireless alarm system may be the best option. Often homeowners are choosing a hybrid alarm panel as this allows for a combination of wired and wireless alarm devices such as contacts, PIR's, and sensors giving you the best and most viable options for your alarm system.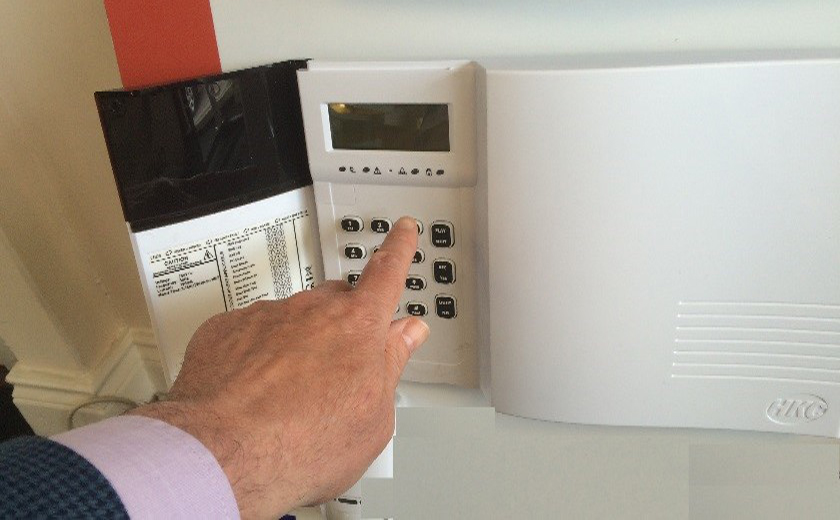 Survey
Life Saving System:
Most of our customers will choose either the Quantum 70 or SW 10270 Alarm panel depending on the size of the property and customer requirements: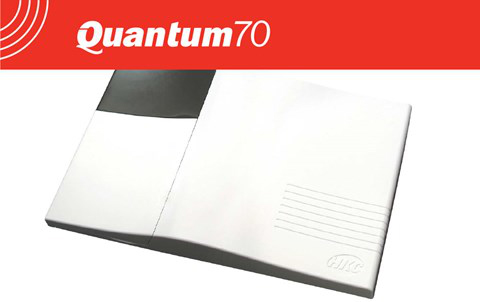 Quantum 70 – Complete Wireless Alarm Panel
Quantum 70 is a fully integrated wireless control alarm panel using SecureWave two-way technology delivering exceptional end-device range. Complete with integrated keypad, siren and communication module, installation of the alarm is quick and fuss-free. The aesthetic design means that the alarm panel can be mounted anywhere in the premises.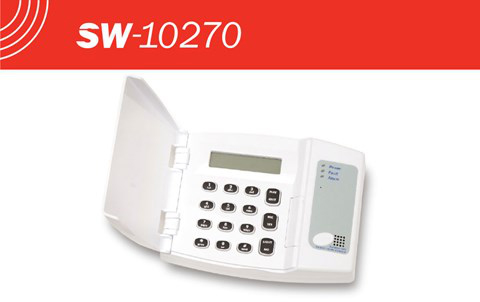 SW10270 – Hybrid Alarm Control Panel
The SW 10270 Alarm control panel was designed to cater for larger Alarm systems. It supports up to 200 wireless alarm zones, 140 wired alarm zones and 40 Point ID devices offering flexibility without compromise. Along with the RF Expander architecture it facilitates wireless installations in all types of properties.
Commercial Alarms:
Why choose a wired, wireless or hybrid Alarm System?
The type of alarms used by our SME, commercial and industrial customers vary greatly in size and complexity. Even though the technology used in the larger alarms is similar to that of standard home alarms they do tend to have a lot more alarm devices and the alarm panel is expected to do more and integrate more with other security measures such as access control and CCTV.
Being the first alarm company in Munster (Cork, Kerry, Waterford, Limerick, Tipperary, and Clare) we have installed, serviced, maintained, and monitored all the brands of alarms on the market over the past 50 years. We still do.
In more recent times The SecureWave SW 10270 hybrid Alarm panel has become the ideal choice for larger installations. One of the greatest benefits of this alarm panel is that it can eliminate the high cost of running cables to inaccessible areas.
The SecureWave SW 10270 hybrid Alarm panel comes with 10 wired alarm zones and a wired keypad and can support up to 200 wireless alarm devices. Using 10 zone wired expanders and the RF Expander architecture the Alarm panel can accommodate up to 270 alarm zones (140 wired maximum) and it has proven to be very successful in larger commercial facilities.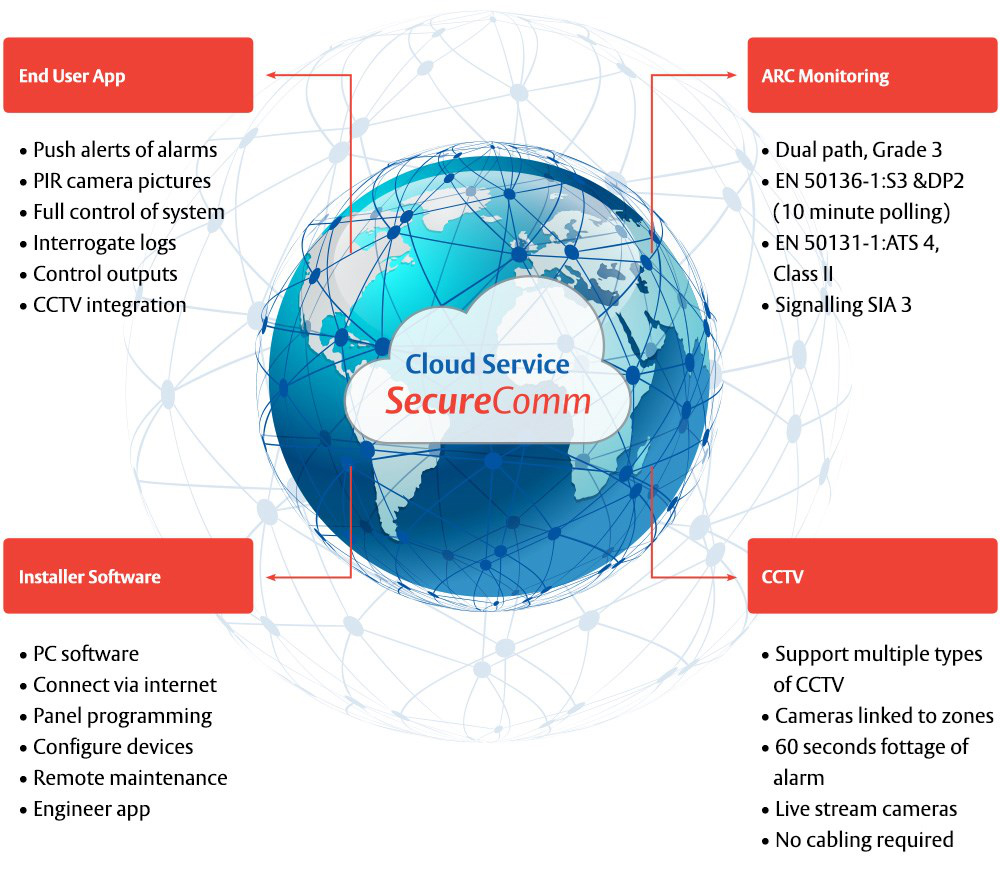 The SecureWave SW 10270 hybrid Alarm panel also facilitates easy and timely upgrading of existing alarms. Very often alarms showing signs of aging or increasingly giving false activations can be overhauled or upgraded to a reliable, high quality alarm system. A proper survey and testing of your existing alarm will allow those parts of your current alarm that are working perfectly to be kept and added to, keeping the cost down but bringing the quality of your alarm right up.
Alarm Service & Maintenance:
How often should you service your Alarm System?
24/7 Support
Annual Maintenance
Frequent Checks
Alarm Monitoring:
Should you have your Alarm System monitored?
The simple answer is yes. While there are several ways to have your alarm monitored the one thing that they all have in common is that when your alarm is activated an action is required either by you or someone appointed by you. The best method to monitor your alarm will depend on what you want your alarm monitoring to achieve.
Central Monitoring:
Your alarm activation is communicated by a landline/GSM/Radio/Server to an Alarm Receiving Centre, ARC, which is manned 24/7 and will follow your prescribed instructions.
SMS Text:
Your alarm activation is communicated by SMS text to a phone or phones designated by you.
HKC SecureCom Alarm APP:
The APP receives alarm activation notifications and allows remote control of your alarm panel.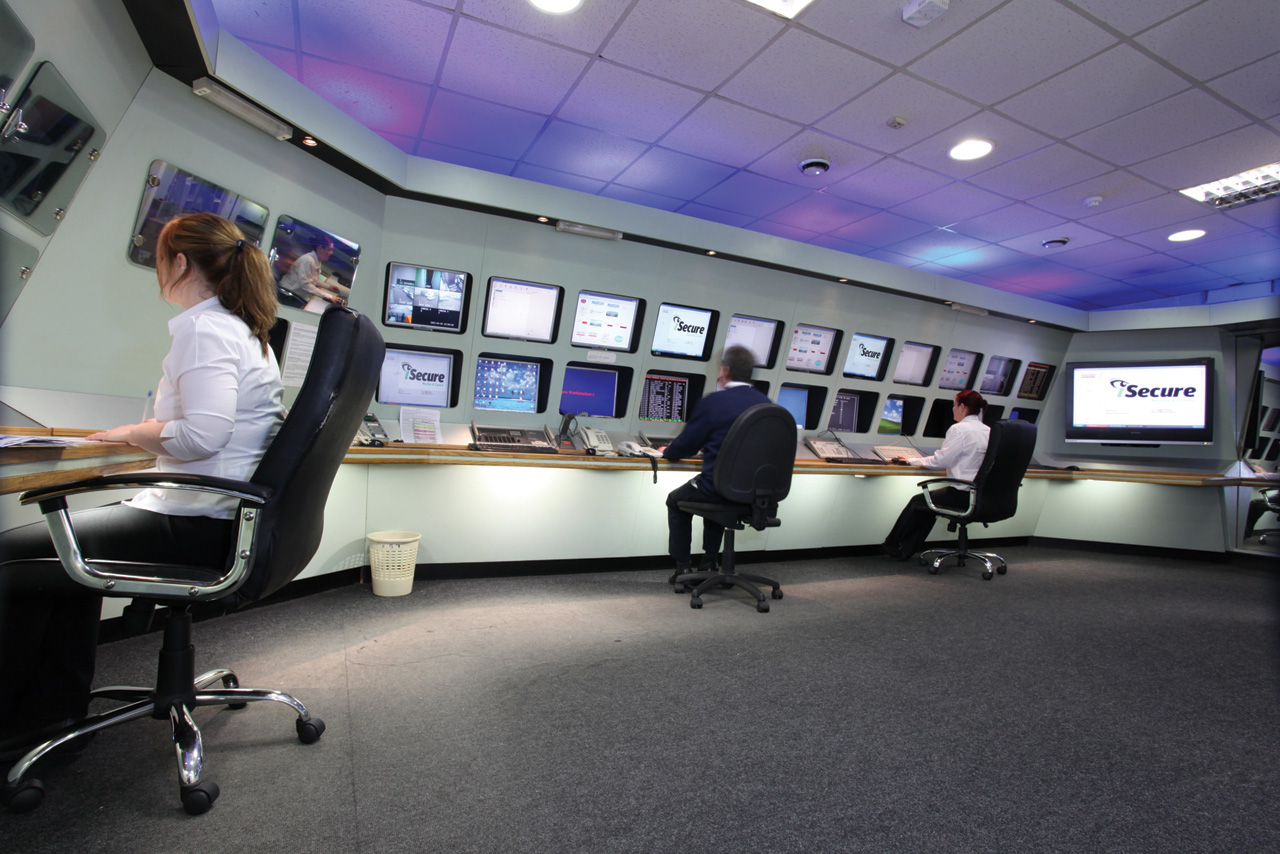 Burgolarm's Monitoring Branch ISecure provides a comprehensive range of monitoring services to both businesses and homes. The iSecure Control Centre staff instantly respond to Alarm Activations and carry out the agreed prearranged procedures including alerting the relevant Authorities and the Key Holders.